Subsidiary BLG RailTec
Due to the liberalisation of rail freight transport, the rules of the game have also changed for the market players. In order to be able to react in time to these changes, we purchased a shunting station with 25 km of tracks in Falkenberg/Elster from DB Netz AG in 2011.

---
Through investments in the infrastructure and signalling as well as the construction of a modern wagon workshop, we created the necessary capacities in order to conduct the parking of wagons, train building and maintenance measures. Since May 2015, this operation has been complemented by a washstand as well as a blasting and painting booth and a drying facility.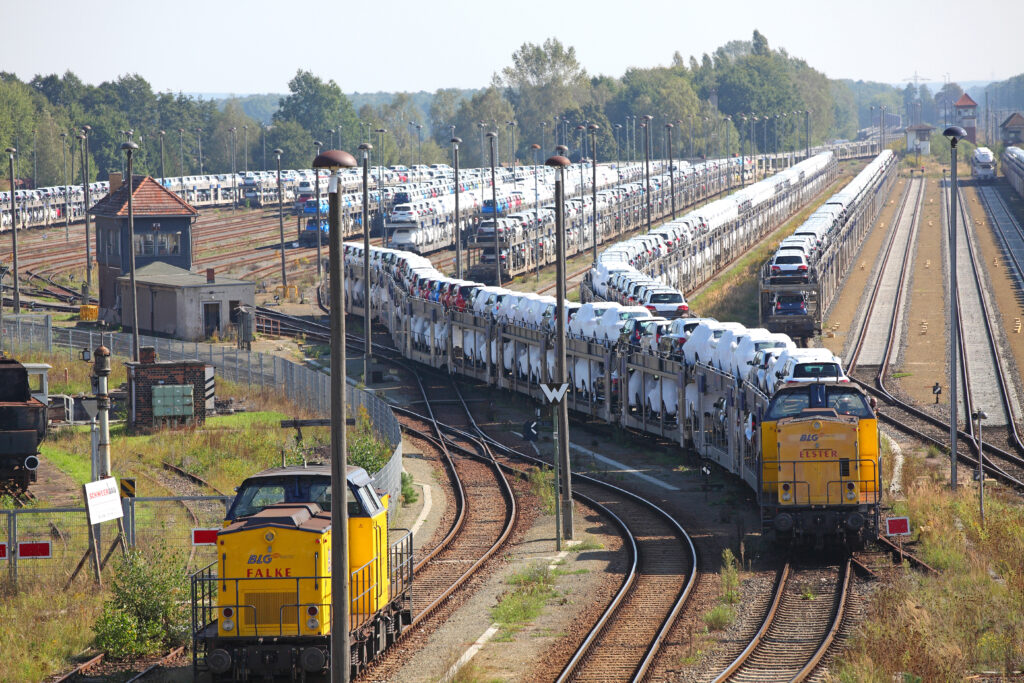 ---
The entire range of services is also offered to other wagon keepers by the 100 per cent subsidiary BLG RailTec GmbH set up in July 2011, located in Uebigau-Wahrenbrück.
---